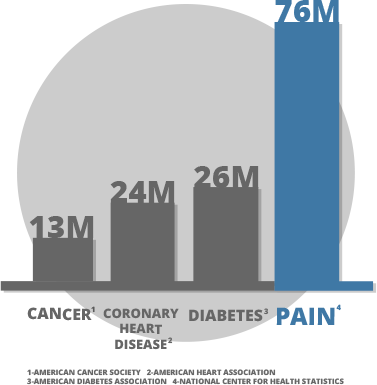 Why should hospitals focus on pain?
More Americans suffer from pain than diabetes, coronary heart disease and cancer combined. Despite the need, hospitals often lack an efficient system for pain management. As a result, the current system is often more harmful than helpful to the individual and the community.
The current system can't handle the need.
In the current system of pain management, patients are confused about where to receive appropriate pain management services.
Lack of an organized pain management treatment program leads to:
• frustrated primary care physicians,
• inappropriate medication management,
• pain patients seeking care in the emergency department,
• patients confused about which specialist to see for their care,
• patients lost from the hospital system,
• and an overall lack of care coordination.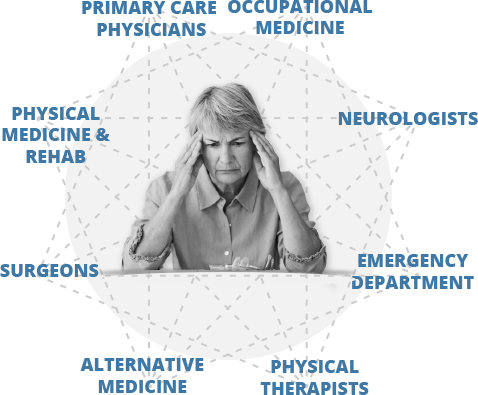 We have a solution.
In our model, patients are referred by their primary care physician to the hospital-based pain management center. After being examined and diagnosed by a board-certified, fellowship-trained pain specialist, patients proceed with a balanced treatment program. The PMG model moves patients through a coordinated care path and channels patients to the appropriate resources driving downstream revenue back to hospital.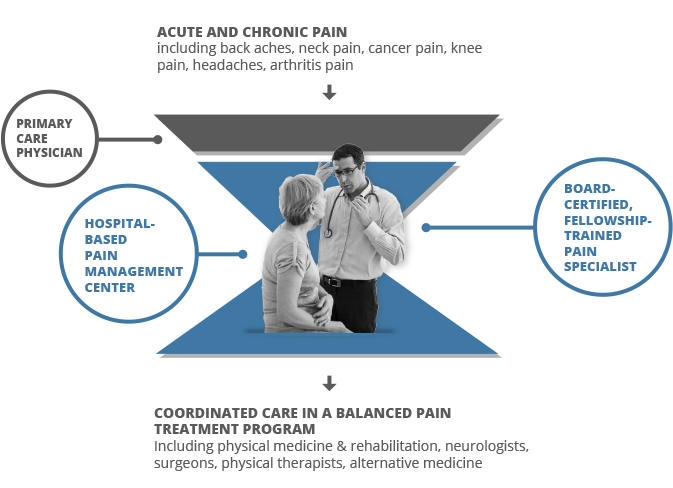 Patrick J. Martin
FACHE, Fisher-Titus Medical Center
We started our pain program with Pain Management Group back in 2009 as a way to provide our patients the highest quality pain
Bill Watkins
CAO, Blanchard Valley Medical Practices
I'm convinced that in addition to increasing revenue, Pain Management Group has also increased patient satisfaction at Bluffton Hospital. The pain specialists stay
William Kose, MD
Chief Quality Officer, BVHS
As an internal medicine physician with a large practice, I learned just how complex pain issues could be. Now, as a hospital administrator,
Start the conversation today: